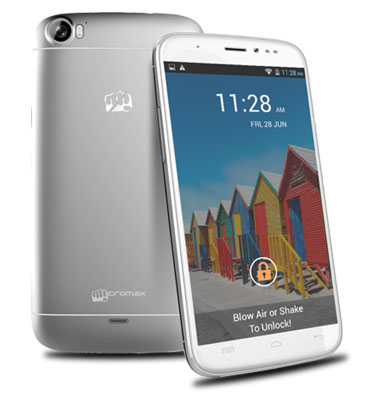 In India Micromax is the 11th largest handset company, now Micromax launches this Canvas and Bolt Series in Russia market along great portfolio in many gateways. In Indian market already Canvas series of Smartphone's is big hit after Samsung Smartphone.
The company plan to forward their Canvas and Bolt Series in 9000+ sales outlets in partnership with the VVP Group with a robust network across 60 cities of Russia. The main vision of the company is spread their offered services to each & every handset user because according to chairman of Micromax their handset are on customized basis.
According to the company statement in Russian market 14 products are launches & aim to stand in top 4 brands by end of 2014 for handset. In infrastructure aspect 60 operation service centres will be open by end of this month to solve the issue of Micromax handset user.
As statement of co founder of Micromax our initial focus to grab the Russian market with way of forwarding best feature in handset. Also we are 1st Indian hardware brand to be global & now want put their footprints all over the globe.