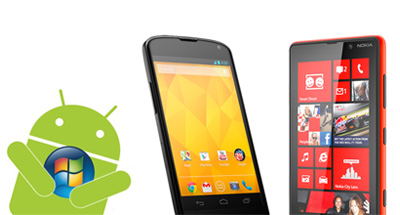 If we talk about the android vs. window for the desktop then we can simply observe that from previous few years the sale is decline of desktop. And the number of these users is increases in the form of Smartphone or tablets.
In the current market user don't wish to buy the desktop because of single place use facility so that user now prefer Smartphone or tablet most. So simply we can say that the Smartphone now take the place of desktop.
Now we can assume that the boom in sale of desktop never again because the format of using desktop go down.
Now a day's customer is need comfortable device that is main reason a huge demand of Smartphone or tablet more than desktop.
In the market, psychology of user that they buy which device that complete them multipurpose work so that in the list of it Smartphone or tablet comes on the number one position.