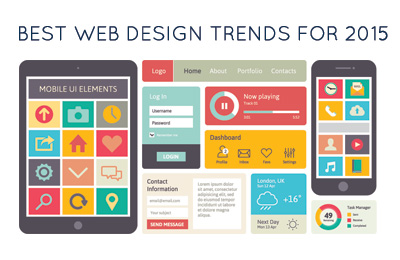 Technology is a revolutionary subject where everyday new technology emerges on regular bases. Web designing is the most evolving field of astrology that can. It is significant in astrology world that if you are having pace with technology world then it means you are getting opportunities to growth in your business otherwise you may lose for your rivals. In this time of internet world where most of the firm are running for internet world web designing has taken best steps. Many advanced technologies has come in web designing that has changed it completely.
Mobile first approach
nowadays a huge traffic is coming from the mobile user's side that is why responsive mobile designs have become very important. Handheld devices like mobile phones are on center of attraction and should make it more responsive with CSS media queries. If you are working well with traditional CSS and HTML then there is no need to learn new website designs. New technology like bootstrap and foundation are the best approach to make best website designs more responsive.
Ghost button
Ghost buttons nowadays is not so popular technique but few months back it was popular as a CMS. At present introduced ghost button are quite popular and regularly using in many web sites. Ghost buttons are not visible all the time sometimes it seen when you hover mouse on it and tap it with the mobile phones.