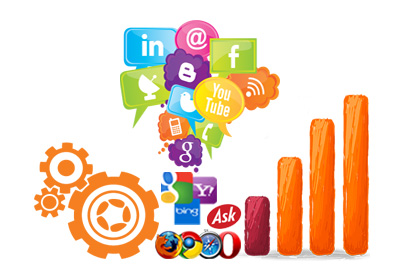 To get the more business from the market online marketing is going in trend. Present marketing strategy based upon the target audience because it saves the organization time and increases the sales of organization. If your target audience using social media then showing the presence on social media sites from your company site is necessary.
For any business on social media sites presence is compulsory because every person is connect from it because of many reasons. Also a social media page increases the traffic on your website directly. Now second question is how followers increase the website traffic. In this matter when you connect the link with your content that it make the website visitor content to get more traffic.
With the many channel mode of sharing on social media sites give the actual platform of getting more and more visitors and on blog sites you can share your fresh content on the weekly basis.
On social media sites if you show your inactive presence then your competitors take the benefit of it and show the active presence more then you.  So simply it's the present market facet that without help SEO, social media site and online marketing you cannot grow up your business.