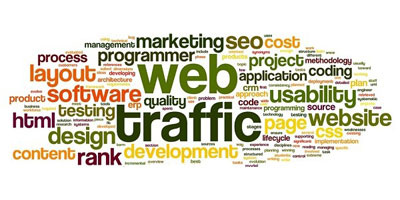 Providing the appropriate data on your site is increase the visitor on your website. This is tough for them who only make their site only to show their business online, so here are 5 method to improve web traffic on your website, on the basis of it you can simply get the huge visitor traffic these method are as follows –
1. Filtering – Always provide the facility of filtering to the user to short their product, because it save the time of user as well as of you & create the interest for user.
2. Duplicate content matter– Sometime just because of your duplicate content your page will be not open and it show the negative effect of your own website. Also Google not consider the duplicate pages so that for the maximum visitor on your site keep unique content matter in attractive form.
3. Use always relevant filter group – If you use the relevant filter group in your site with the dynamic option as like product name, brand name, from characteristic & many more then user can sustain on your site much time.
4. Use technique of optimize relevant page – For this it is depend upon query so that you should work upon some areas as title tag, H1 tag, text etc & by the process you get good ranking of your site as well as long tail keyword.
5. Hyperlink internal page – For the convenience of user the pages should be internally hyperlinked. This help to user to go back to page from where they had started.