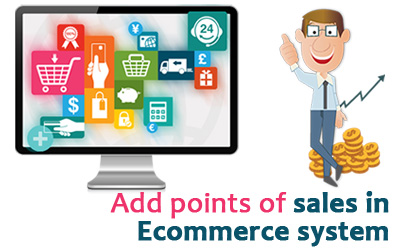 In the Ecommerce system there is big data is to be maintain by the company but a perfect management can handle everything so if we use perfect methodology to maintain the data then there is no error is shown in your business.
In the first step if any customer purchases anything from your Ecommerce system then all should be online and smooth. To attract the client you can add points of sales in the offer features. Behalf of it you see that your purchase sales increase frequently.
Points of sale you can offer to the client in many ways such as in scratch card, fixed bonus point and many more. Also you can manage that how much customer are added and left from your site & what are the reason of them, so it make it easy add a feedback option in Ecommerce system.