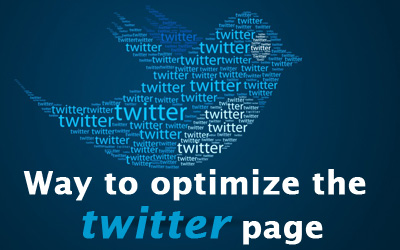 Recently twitter give a new look add some features to connect more people. But how they are useful for people is the main point and how they use of news feature. The today topic of discussion is that how you can optimize the twitter page by simple step & you can also know the reason why twitter redesigns the twitter page for user-
• The header photo on twitter page is now bigger from the normal image along higher resolution.
• In background image also some change is to be done; now you can stay your background picture for long time along solid color.
• A best tweet space also provide to the user
• Now you can pin your favorite post on twitter page, it is more exiting for the user.
• As per you requirement or taste now user can filter the post on twitter page, so in one word now twitter is more familiar.