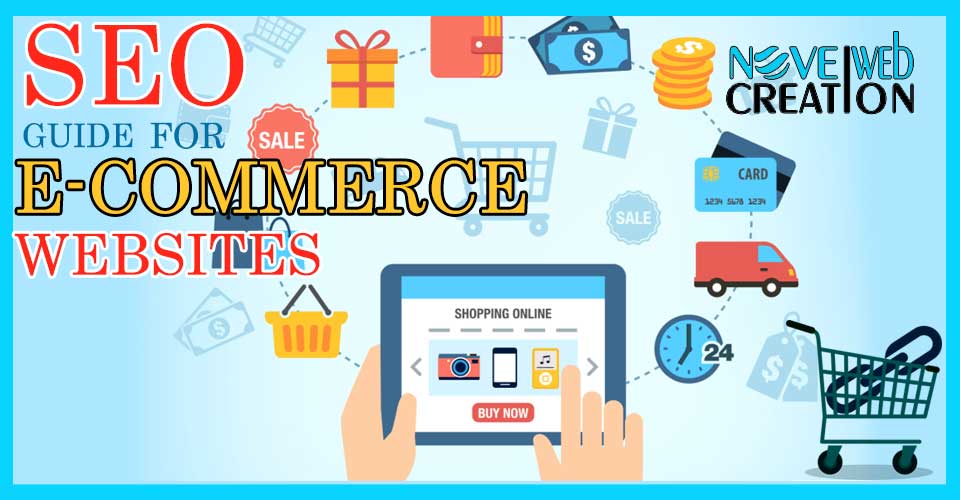 Today's the world become too much faster competitor is growing day by day this is why anyone who is dealing with E-commerce business needs to know of completion is strong.
To grow-up sales and increasing marketing, every E-commerce websites owner is looking for any tactic that makes them place one step ahead of their competitors.
To keep E-commerce Websites ahead from their compotator Search engine Optimization is the best strategy that will give you mileage.
Seo helps to boost search results and help to improve the online visibility of the business.  Furthermore, many e-commerce websites are not paying attention to SEO, but the sake of that you can get profit from their loss. Make strong planning for move your business ahead.
Some Guides for E-Commerce Websites
Compete For the Right Keywords:-
Keyword research is the first step in implementing a good SEO strategy.  Right Keyword will make you help appear your website keyword.
Although it not simple as it sounding because competitor also rank their sites for the same keyword and if they are paying attention of SEO then they will easily outrank you.
But you don't need to worries; to move ahead from your competitor you make sure your keyword must be relevant from your product and services.
Always Keep an Eye on Your Competitors:-
If you want to ahead you must know your competitor well; like what they are doing, website layout, link profile, keyword and everything are important to know smallest details of your competitor.
Keeping eyes on your competitor activity help you to create something better, unique which will give you an advantage.
Add A Blog to Your Website:- 
Creative blog relevant to your product and provide them more information through that your customer will attract towards your product.
Discuss your product and get to know your customer problems and write a blog about your niche to stay in contact with your audiences just make sure your blog posts are informative and relevant to your audience so there's no confusion or misleading.
Focus on your website: –
To increase ranking you need to focus on the SEO. Make sure your website is mobile friendly because 70% of user access websites from mobiles so keep a focus on that thing.
Seo is the best for an e-commerce website is important for improved visibility, credibility and of course for gaining a competitive advantage.