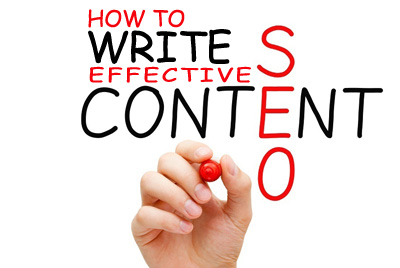 Writing content for a website by keeping in mind SEO is not so difficult if you follow some rules of SEO. SEO means is not that you are writing only for search engine. Content writing means you are the person who wants to spread your knowledge among the peoples and by applying some techniques you can provide that content to your readers.
Nowadays on single topic there are millions of websites that are written in their own ways but overall story is same but if you want that reader should read your content among the millions of websites then unique and effective writing of content is first requirement.
Here we are sharing with you how to write an effective content with SEO? In content writing SEO plays vital role and keyword is base of a seo related content writing. First on the topic on which you are writing get collect all the keywords and make a list of them. Then according to understandability create a keyword that is searchable and will help your content to get top ranking in search engine. After that include that keyword in your content few times or write content keeping in mind those keywords that will make your website content searchable in search engine.