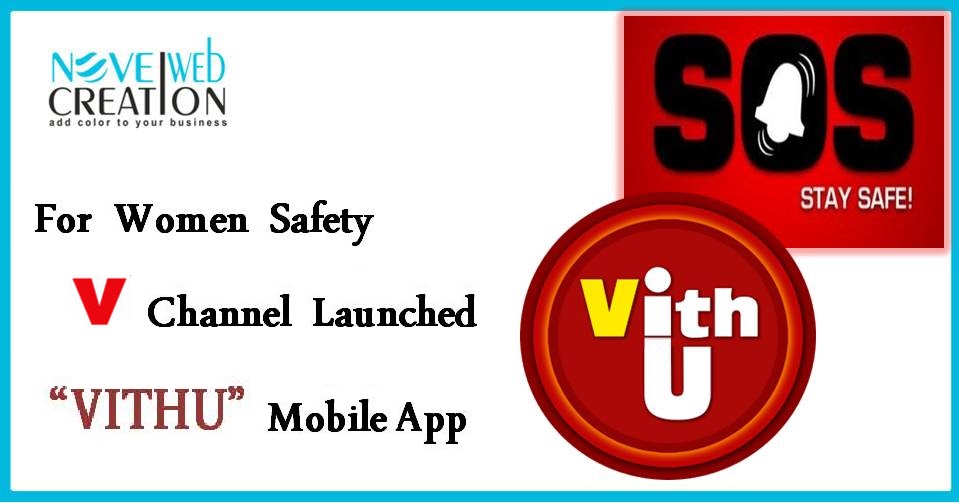 In India women safety is very popular topic mostly in the metro cites like Delhi where the rape, murder and the women harassment make frequent News headlines and it's not possible to take our friends and the guardians with you everywhere so in that condition or situation how to protect our self ???? So the Answer is Smart phones which is very common in today's era, there is lots of Mobile App Are developed For A Women Safety Specially After the Nirbhaya gang rape Delhi in December 2012, lots of mobile apps are launched in market So it's a advice for each and every women to install the app in your Smart Phones And try to avoid unwanted incidences.
Popular V channel Which is basically an youth channel launched a New App called "VithU"developed by Star India, it'swidely advertised on their channels and has over half a million downloads till date.
How's It works:-
"Vithu" is an application for smart phones women safety that Activated using the phone's power button you just have to click the power button two times consecutively it begins sending out alert messages every 2 minutes to your contacts that you feed into the app.
The message simple goes out says "I am In Danger I need your help, please follow my location".
The Receiver whom your singles are sent through GPS system will receive a link of your location in every 2 minutes which is tracked by GPS.