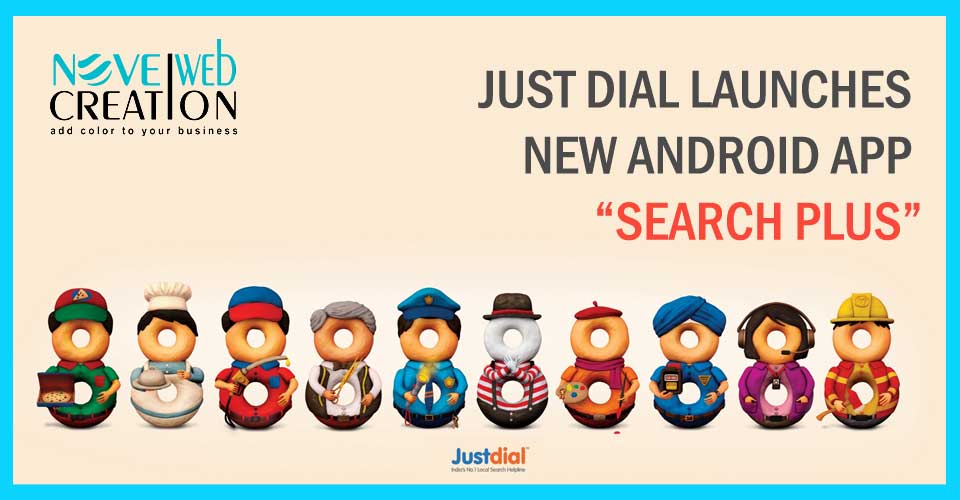 Just Dial has launched a new Android app, Search Plus, On Google Play Store.
Just Dial's new visually charming multi- purpose Search Plus app is aimed at enhancing experience for its user by providing a one step online solution for a variety of user requirements pertaining to information retrieval search and online transition it's added.
Just Dials splurge Rs 100cr on making Search Plus mktg in FY16
The  Company plans to start a mega campaign to popularize Search Plus business, by which customer is enable to carry out transaction such as booking flight tickets, ordering foods and flowers or making appointment from it directory, as well as buy various products.
The main Aim of this App is users will able to find out real time best price for any product and buy that product and save time and experience a great transaction.
The most aim of search plus is make easier and simple life of consumer and user to make transaction , Any transaction you can think of you can do from your own place you don't have to go anywhere.  We can integrate all these transaction on a single platform, on a single app.
Just Dial said that without search plus search will expire , world is changing  every people wants instant enjoyment,  So just Dial remained a search for business, search for product, food and job.
Just Dial was known as search destination, after lunch of transition, just Dial will know as search and transaction. If you want book online ticket, you do not care which interface you get a ticket as soon as you get ticket in the most convent way and we are going to provide that food order and reserving a table. Your information related to credit card will be stored in one place and safe from another person; you don't have to download 20 different apps and to do 20 different things, the margin for this quarter similar as in Q2 and Q3.
We learned about small and medium business they don't have any machine to manage their  account and billing system and they don't have proper way to track their business, So using Search plus they can main tend their business in proper ways and can search new ideas regarding business.