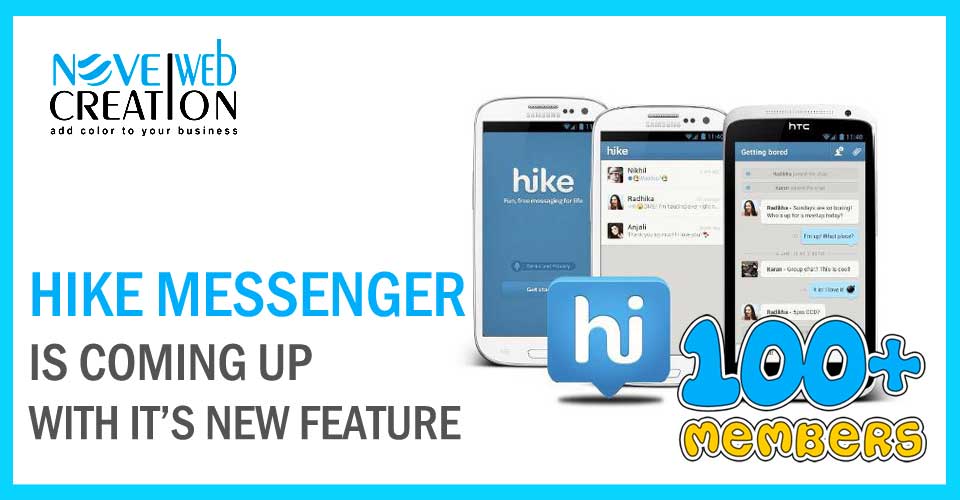 Here is good news for hike messenger users. Hike messengers announced its new feature of calling facility in the group. This new feature allows people to call up to 100 people to make a voice conference on a single conference call at a time. It's a free app if you till now not used this app then you can download this app from google play store.
We all are aware of the thing that hike is the most nearest app for whatsapp. The group calling feature is not available in most of the instant messaging app, including whatsapp also, which having a user group of 900 million monthly active users which is a very big thing.
But there is some kind of restriction is to be followed for using of this feature of hike messenger, which is that your network should be 4G or connected with high range WiFi.
For now this feature is only launched for Android users only but the company assured that this feature will be available for iOS and Windows user by the end of this year.
Hike messenger CEO  and founder Said that " This feature allows, hike users to make a free group call with the press of single button once inside a group chat and Android users can get this feature by uploading their hike messenger new version hike 4.0.4, which is freely available on Google play store"
Seriously, it's a very interesting feature for the people who wants to convey a messenger or information to the whole group member just by a single click. By just single tap of a single button you can connect with up to 100 people at  same time, isn't it very helpful and the company assured that it's a secured feature of up.
SO what are you waiting for just update your hike messenger and enjoy this feature and for ios user and window phone users sorry but you have to wait for some time more.