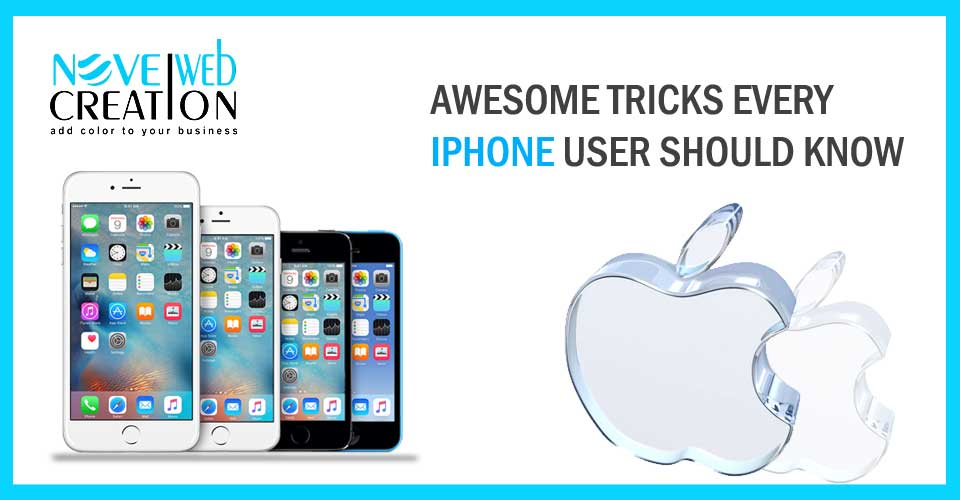 In India, there are lots of iPhone users. And almost everyone is love apple product or gadgets. Because iPhone is the one of company who provides an high-level security for their users and along with that it provides hundred of brilliant features and tools, but there is lots of hidden feature which I think you do not know that is it really existed in your phone.
So in today's blog we wants to tell you some hidden features and tools of your iPhone which is really very important for you.
By using of airplane mode, you can charge your iPhone two times faster then actual charging speed. SO whenever you want to charge your iPhone fast then use this trick.
For using better long, you should use this tricks that off these some apps of your iPhone and can easily use batter longer.
Settings > Wi-Fi > Off
Settings > Bluetooth > Off
Settings > Privacy > Location Services > Off
Settings > General > Cellular > Enable 3G > Off
Settings > Sounds > Vibrate on Ring & Silent > Off.
Settings > Brightness & Wallpaper > Auto-Brightness > Off
Settings > Mail, Contacts, Calendars > Fetch New Data > Off
For extra security, you can use an alphanumeric passcode. This helps to make your iPhone more secure. By using this go in Settings> General > Passcode Lock and turn off simple passcode and now you can enable the alphanumeric passcode easily.
By using the volume button, you can take selfies or photos. You need not click on camera photo capture button by pressing volume button you can easily click photos.
You can use guided feature for security person, sometimes we have some confidential information in our phone and children's wants to play games etc then before giving your phone to them start the guided access Settings > General > Accessibility > Guided Access and turn it on.
The best one feature of iPhone is blink flash option which helps to find or search out your iPhone when you forget that where you put your iPhone and it's on silent mode.
So these are some tips which are hidden from you but I hope now you aware of this hidden feature so why are you waiting for using this features and use your iPhone more smartly.