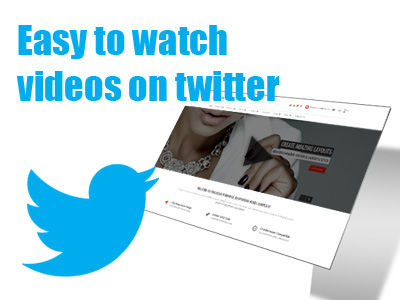 Twitter is exploring many advanced features to see shared videos on twitter service. You can see videos by one click on play button that is overlaid on that video with full screen and videos will be showing automatically preview in a timeline.
Twitter has shared these features already to their other service short video service. Significantly, this new technique is designed to run videos fast and directly on twitter that are shared on social media.
Before a time being twitter used to share only photos of their users on its site, completely relying on you tube or many other third party services. After a long time twitter designed a new service to allow allowed inline GIF viewing on its website, iOS app, and Android app.
1 week ago twitter teased all features and now it would be easy to watch and share videos on twitter with their users. Updates of current videos will automatically update on your timeline. Now it would be so easy for twitter users to share and watch videos with their twitter users.