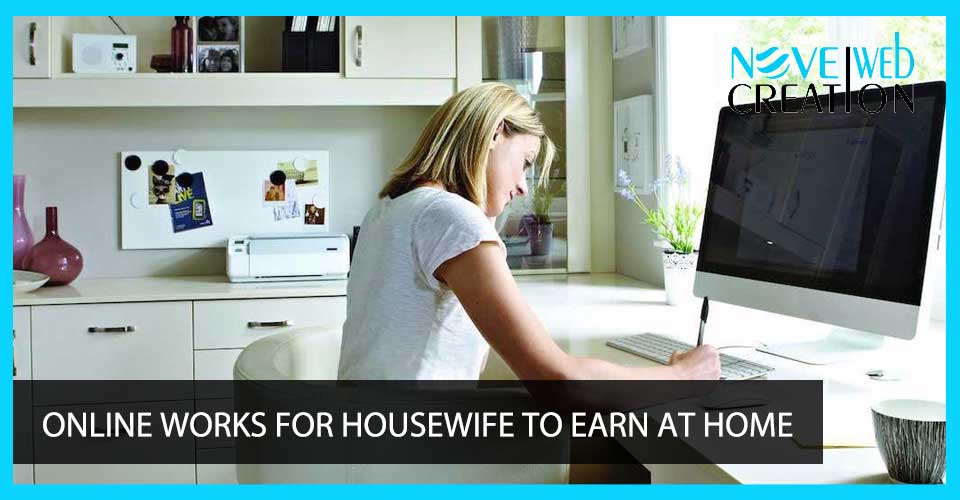 The housewives who live in a house have a Question in their mind that can we also earn money by living at home? Can we also get home base any job? Then yes, you can do. There are so many jobs for the housewives which can they do by sitting at home and even the best part is you will offer the best pay scale for it. I know you will defiantly get so curious to know that what kind of job is that. Is I am right so, you should be because by earning at home you can easily get independent and can do whatever you wants to do.
So here is the list of works which you can do by sitting at home only:-
1. Freelancing writing:
The ladies, who have the passion for writing and love to write, can easily do the job of freelancing writing and can earn a big amount regards to it. There are lots of people who search for online writers so you can offer your writing service to them and can earn money in respond to that.
2. Product testing
there are various of a company who provide product testing works for the housewives, which can they test at  home and then can give the review about it to a company. There are lots of options come in this job some company offers  game testing, some offer pharmaceutical testing, some offers makeup product testing etc. so in these all you can choose the best suitable for you.
3. Telemarketing
Telemarketing is the best option or the ladies who are having good voice Quality, actually telemarketing needs good vocal skills and good and pleasant voice, in telemarketing mostly work are hourly basis so by that you can earn a good amount.
4. Online tutor
If your Qualification is good and you have good teaching sills then you can easily take home online tuitions and can earn a huge amount for it. Lots of websites offer tutoring jobs such as Ok tutor, chegg Tutor, Vedanta and some other.
And the last one is you can sell your home made and handmade stuff on Amazon or eBay or some other sites which offer this kind of services.