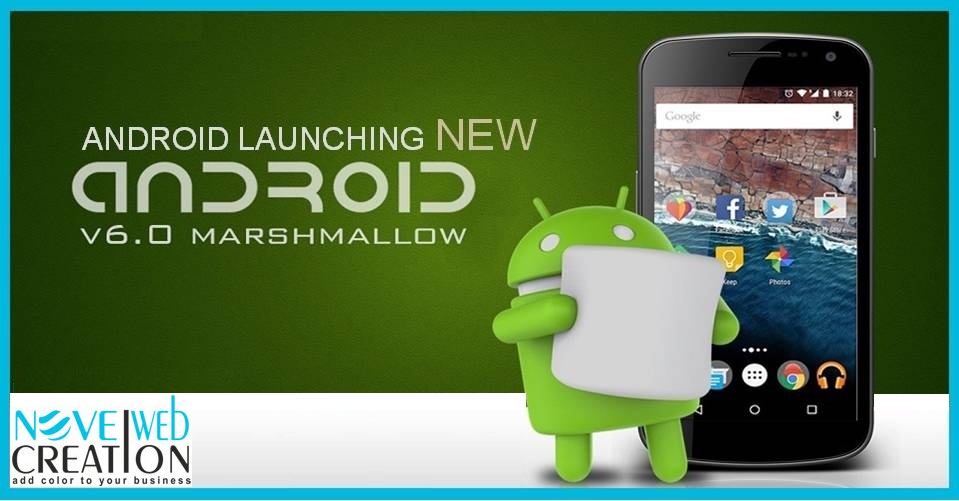 Android!!!! Everyone knows the biggest open source operating system which uses for smart phones and tablets. This is developed by the popular American company Google. Google has launched a lots of version of android the first commercial version of android 1.0 was launched in November 2007 after that version,   the Google continually updating in the version of android and giving it a new name like Cupcake, Donut, Éclair, Froyo, Gingerbread, Honeycomb, Ice cream sandwich, jellybean, Kitkat, lollipop. Lollipop is the new version which is recently coming in market. And now there is big news for the android lovers that Google is going to launch its new android version called Android M
After long months of rumors and arguments for the name of new android version, Google finally announced the name of Android M will be Android 6.0 Marshmallow. When before sometime Google announced that new version will be Android M the people have lots of thought for M like it will be Milkshake, Milk dud, Mars, Milky Way, Macadamia and other possible names but these all are now out of the window and the Finally name launched for Android M is Android Marshmallow. The third Preview is released on August 17, 2015. The mobile which will be upgraded with the new version of android will be launch in Q3 2015.
What's new in Android Marshmallow?
Android M is an incremental upgrade and focuses largely on bug fixes
The screen rotation feature for the home screen is available in Android M by this you can use your phone in landscape direction for the both apps and for home screen too.
The new Android M give the new feature of app drawer. Where it reduce the problem of Vertical app drawer with alphabetical dividers
The interesting feature is now you can easily find the delete option in screenshots. In earlier version there is only share option was provided.
Google will standardize support for fingerprint scanner on phones running Android M.
Providing new Feature for payments is Android Pay. Withsimplicity, security and choice.
New important feature is Power And charging option is providing in Android M which known as Doze which use for improve the device standby time.
So for all the Android lovers we hope it's a good news for you. that now you can get new feature in your handset.