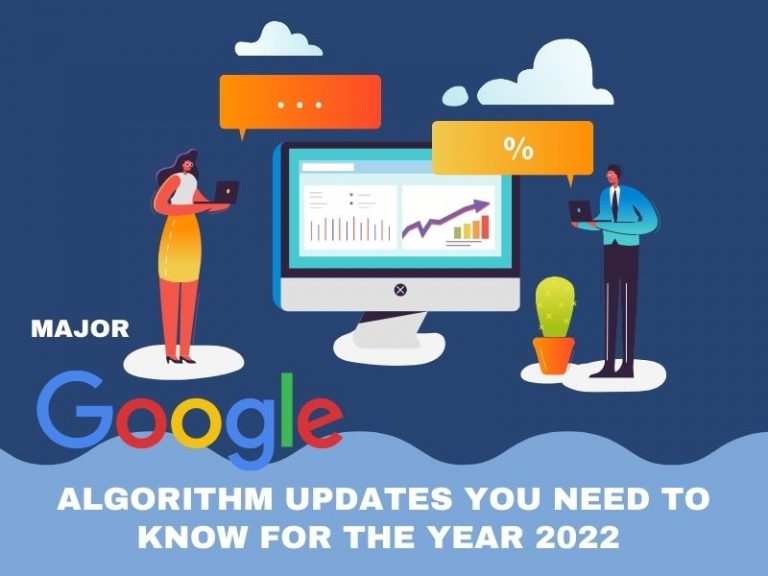 Google Search algorithms are modified hundreds of times each year to guarantee that the most relevant and trustworthy results are shown first. In the past five years, Google has claimed that by continuing research in searcher experience, it reduced the number of irrelevant things shown on the search page. While the bulk of these modifications goes undetected, now and then, one that genuinely shakes the SEO boat comes along.This piece will look back at the changes that have affected SEO over the last year and how they could affect your future goals.
Here are five of Google's most significant upgrades for 2022.
Improvements to the Page Experience
In June 2021, Google started rolling out its long-awaited Page Experience upgrade, completed on September 2.
Since it was initially announced in November 2020, SEO experts and marketers of all hues have been waiting for this one.
With this upgrade, Google Search Console included a Page Experience score that marketers can view in a new report.
The purpose of Page Experience is self-explanatory: it was established to improve the searcher's experience on each page. Therefore, when determining the score, the following elements are considered:
Core Web Vitals: A collection of metrics used to assess the user experience.
Mobile usability:  
Mobile Usability: When a page is viewed on a mobile device, it must correctly display on a mobile device. A site's security problems prevent it from getting a Good grade for all its pages.
 Usage of HTTPS: A use of HTTPS gives a good rating, and also it provides a sense of security to the searchers making sure it is not a malicious site.
Ad Experience: A website cannot use advertising strategies that are disruptive, interruptive, or otherwise detrimental to the user's experience.
Since the debut of Safe Browsing, Google has declared that it is not a ranking factor. According to an August 4, 2021 update to this Google Search Central blog post, "Safe Browsing Mechanisms Continue to Play a Vital Role in Keeping Users of Google Search Safe." "Any cautions will be displayed in Search Console, outside of the Page Experience report." In July, Google issued a warning to advertisers that the company's Link Spam Update will have concrete consequences for those who were affected:
We're implementing a new link spam-fighting strategy called the "link spam update" today as part of our continuous work to improve the quality of search results. As our algorithms re-evaluate those connections, sites who participate in link spam may see changes in Search." The news was hidden in a Google Search Central Blog entry titled "Improving our methods to combat link spam."
The text was as follows:
"As part of our continuous efforts to improve the quality of search results, we're releasing a new anti-link spam tweak termed the "link spam update" today.
This algorithm improvement, which will be rolled out over the following two weeks, is much better at detecting and eliminating link spam across many languages." Google recommended that SEOs and marketers adopt best practices for inbound and outgoing links, create high-quality content, and concentrate on enhancing user experience at the time." Use suitably designated links to improve site exposure, and monetize it with appropriately labelled affiliate links," the warning said.
Product Review Update for April
In April, Google introduced an up-gradation that aimed to promote high-end performance.
According to Google, the modification, which went live on April 8, 2021, was aimed at "thin material that merely summarises a handful of things," according to Google. The initial phase of the deployment only affected English language reviews, and Mordy Oberstein provided an excellent breakdown of who was involved and why.
The advice that we provide about delivering great content for them is equally relevant here," Google said at the time, "even though this is separate from our typical core improvements. The search engine suggested that content writers examine their product evaluations and ask themselves whether they:
"Express expert product knowledge when appropriate?"
Show what the product looks like in person or how it's utilized using material not available from the manufacturer?
Provide quantifiable data on how a product performs across several performance categories?
What distinguishes a product from its competitors?
Consider similar items, or explain which products are ideal for specific applications or situations?
Identify the product's category's significant decision-making variables and how the product performs in those areas? An automobile evaluation, for example, may find that fuel economy, safety, and handling are essential decision-making criteria and provide a score to each of these categories. Beyond what the manufacturer mentions, describe major decisions in product design and their impact on users?" Google has announced that another Product Reviews Update would be rolled out in December over three weeks. 
MUM's first appearance
The introduction of Google's MUM initiative was unquestionably the most significant in the search industry this year. The Multitask Unified Model (MUM) employs artificial intelligence to assist users in completing increasingly tricky tasks. MUM had trained in 75 distinct languages as of the time of its original presentation, and Google praised it like 1,000 times more potent than BERT.
MUM can recognize information in text and photos, and Google aims to enhance its capabilities to incorporate video and audio.
"We'll add MUM-powered features and enhancements to our products in the next months and years," Pandu Nayak, Google Fellow and Vice President of Search, stated in a May 18, 2021 release.
MUM technology is already being used in Google Search, for example, to analyze and comprehend vaccine-related inquiries and to provide new methods to explore and find subjects. MUM will provide Google's algorithms with a more detailed knowledge of search queries, content quality and relevancy, and more in the months and years to come.
MUM is a technology to be aware of and understand, not something to optimize "for." As a result, it will undoubtedly continue to raise the standard of content quality, relevance, and usefulness. In 2022, we're getting ready to launch a successful SEO strategy. Of course, you are not required to keep up with every Google update. However, being aware of new features, changing SERPs possibilities, and significant Google adjustments puts what you're seeing in your site's performance statistics into perspective.
ICYMI, while you navigate the evolving search market and strategy on how to transform this year's obstacles into opportunities in 2022, you'll also want to have Search Engine Journal's State of SEO 2021 industry survey results on hand. Check out our e-book collection, explore these on-demand webinars, and listen to the SEJ Show Podcast if you're seeking instructional materials to get your team members up to speed for a running start in January.