Many people use cruise on the net. Pictures on social media show the potential of using images as a way to push people to a site. Word of mouth advertising exposes a new audience to possibilities just with everyday Internet conversation.
Many people nowadays search for products by image instead of text. Advantage of this is they can find products rapidly and avoid sales heavy web pages. There is an increase in adding in tablet and they feel the requirement to optimize online images and mostly to track them to show results on a medium and long-term. Therefore a web designing company also helps to provide the best images. As well as they help to optimize images with the help of social media optimization.
Top 3 Ways to tracks images online:
The influence of Images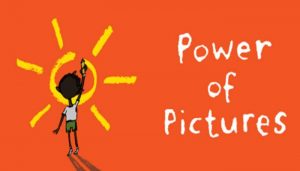 Therefore your business enjoys the advantage because more and more images have become copyrighted. As well as you can add the niche Photo Marketing to your business.  Holding the legal copyrights to your images means you can add the niche Photo Marketing to your business. Display your images as copyrighted but allow others to reuse on their sites. Instead of asking for money ask the party to promote your business at their site with the image. Someone else makes sales and you get free advertising in front of audiences who may be able to use your product you had not thought of without any extra work on your part.
Another tip is by displaying your copyrighted images it increases your chances of showing up in more searches. Things often are not compartmentalized on the Internet. Doing one thing often leads to something else being included are your work or images go along for the ride. A universal search pulls images search content. It pulls it into the main SERP, a place you want to be to get your business noticed. Most consumers after doing a query only look at the first web page of listings so getting on that web page ups your chances of your art, book, product or service being used.
Sharing of images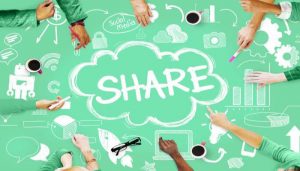 Sharing of images offers the chance to get your brand or your name in more links across the internet. Their images can be tagged either on the image itself or in the credits. There should be some of your ads if most of the clicks for your product or service come from Pinterest. This is possible that your client is image oriented by theme.
Your artist/photographer name becomes more important if your viewers' image sharing techniques are found at Photobucket or Flickr. You can link your business to those individual accounts that have a following with their permission of course. Out of the ordinary Art or societies are alcove markets that follow a certain method or technique such as CorelDraw or Illustrator. You can track your links to see if you have people who visited your site there, by doing this it opens some potential for targeted marketing.
How to track images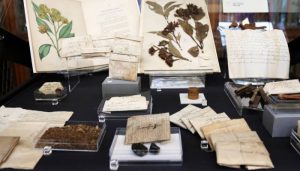 Having an account helps a person to track which advertisement, picture or content is working where. This procedure is simple because a person just clicks and information gets stored in the account such as IP address, point in time, and as well as your country's name. Through reports, you can get information about different matters like on who shared your site, who links to it and why.
Getting knowledge of this gives a person a way to get tuned towards the next ad or picture. A person gets informed about the one who is buying the product and who is interested. It allows you to assess your website to see what is working. It permits you to try different things and take some information if it was an improvement or not.
You must do an experiment with text and image balances with links. You should discover a set of performances that works for your type of work. At last, you will study thoroughly about your viewers and buyers.
Like & Share: @novelwebcreation