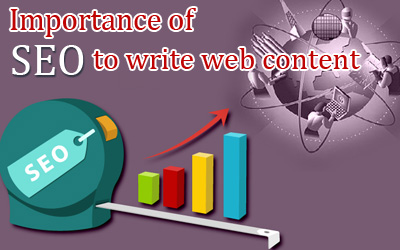 Whenever you write content for WebPages then the first thing that take place in mind is number of people should read it. Search engine has millions and millions of web pages and among these pages to get top rank within search engine is not an easy task. But it could be easy for you if you follow some rules of SEO i.e. search engine optimization.
Writing content keeping in mind seo would help you to get the top rank in search engine. But it should not be forgotten that ultimately you are writing for your readers and your content should be value read and worthy that gives proper information to their readers.
SEO optimized content is a most essential thing that helps your website top get top ranking in search engine. If you write low quality content then Google has panda algorithm that is always ready to recognize and punish you by lowering the website ranking. SEO has some list of rules like relevancy of data, use your keyword throughout the page and in title and first line of content keyword should be included.