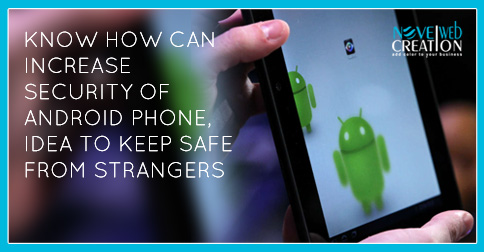 Android phone not only in India but also is the most popular phone of the world with a great platform. Many times questions have arisen about its security. Here are we are telling you some tips and with help of them you can make your Smartphone more smart.
Here are the ways to increase security of your Smartphone
do not route your Smartphone
do not route your Smartphone ever. Here meaning of routing is manipulation with your Smartphone that should not do with Smartphone. Many times to add new features users make changes in default settings that are already set by the company. Your step can be dangerous for security purpose. Instead of this to safe you android phone's private data stored in screen lock and gallery and messaging, it would be better if you download separate locking app for your system. Because of this security level in your phone will be smarter.
Do not store in SD card
many times your phone can handed in strangers. So this is necessary that you should not store sensitive information and private data in SD card. Actually it is very easy to extract SD card from your phone and anyone can steal it within seconds. Therefore if you want to store credit card number, password and other important documents in your phone then save them in internal storage. And because of this your data will be safer from SD card.