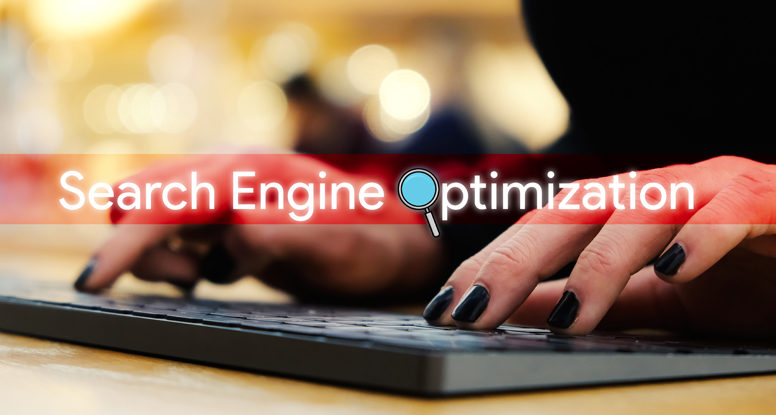 To see growth, you will have to take your digital marketing a step further by optimizing your website for visibility and improving its rank. To do this, focus on consistently enhancing your Search Engine Optimization (SEO). SEO is your ability to be found in search results based on the information your website provides. Primarily, it helps put your website and brand in front of the right people to achieve long term results and sustainability.
SEO has become the buzzword in today's digital world. We all know we need it but not everyone is clear on the strategies to succeed or how SEO fits in with an overall digital marketing plan.. All too often, people spend thousands of dollars with little or no significant improvement to their visibility in search results. We all want to know the best tips to improve our website ranking and score to get seen more often. But in this fast-paced digital world, is that even possible? The answer is YES! The organic traffic that efficient and effective SEO will bring to your website can add massive value to your brand and make your business easier to find.
Best SEO Tips for 2021
Relevant Meta Descriptions For Every Page – Meta descriptions are tags that describe a page's content. They help search engines connect people with the information they are looking for. It is important that the appropriate meta descriptions be used on your website so that your business can be found in search results. You can take help of the webdesigning company in jaipur.
Load Time – It is recommended that the page load time should be under 2 secs. This is a challenge because we all want material on our website that is large and takes time to load. Some examples include high-resolution images, video files o and dynamic website page design. In the end, we have to strike a balance between these wants and the need to keep load-time at a minimum. Google puts customers first in everything it does. So, if your website is faster than others, it will be rewarded by Google. This has now become one of fundamental requirements of an effective SEO plan. . Have a look at your website's load time immediately and reduce the time as much as possible to start seeing significant improvement.
Focus on Voice Search – In 2021, one of the big talking points in SEO is the massive rise of voice search volume. It is further expected to grow in 2021 with Google Home and Amazon Echo devices taking a prominent place in every home across the globe.
Content – Content is king when it comes to SEO. However, cliché it may sound it will always hold true. There can be no compromise with content. Ensure your website has accurate and compelling content for the best results. Consider the mindset of your ideal customer or client and provide valuable and relevant information.
Blogs – Some of your effort should also go to creating compelling and meaningful blog posts. Blogs are said to be the best mode of interacting with users and for fetching organic traffic easily. Update your blogs regularly to maximize results.
Social Signals – Build more social signals by sharing your content on social media platforms. The more social media links that are referring to your website, the better! This can improve website traffic, engagement, and visibility in search engine results pages (SERPS).
Use the Right Keywords in Your Images – Ensure all the images used are fully optimized with alt tag and title tags. Perform keyword research and use a blend of low/medium/high difficult keywords when titling and tagging your images.
Like and Share our Facebook Page.