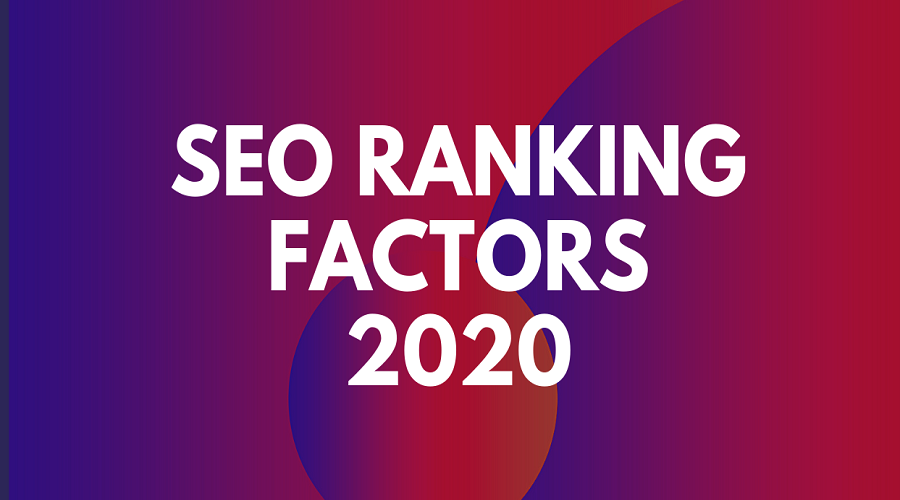 SEO is considered as the most dynamic facet of digital marketing. We all know that Google is constantly changing and moving the goalposts. So here we are providing some of the tips to stay on the top of the most important SEO ranking factors in 2020.
Do you know why SEO matters?
Each and everyone wants their website rank in Google's search results. As well as it is no wonder that the top position is the most covered. We all know that Google is by far the most popular search engine and the website positioned number one in the Google search results experience the highest click-through rates from the search queries. At the top of Google receive a click-through rate of 34.6%. It is the main question in everyone's mind that what are the most important SEO ranking factors for optimization of search engines.
Google relies on an intricate and sophisticated algorithm to retrieve data from its search index and deliver the best possible results for each search query. The Google search ranking algorithm relies on an abundance of ranking signals and algorithmic equations to present webpages ranked by relevance on its search engine result pages.
What Are Google Ranking Factors?
Google aims to crawl, read, understand, and index every webpage to add to their ever-growing index that is the internet. Google then sorts and ranks the relevance of each webpage, based upon a myriad of algorithmic factors. These Google ranking factors will be used to determine where a page is relevant, who it is relevant to, and how it compares to other pages that are relevant to the same search terms and queries.
The organic search algorithm is frequently updated and changed to continue to provide better results to users. As such, the SEO ranking factors used in Google's ranking algorithm are continuously being adapted and changed.
Search Engine Ranking Factors
There are more than 200 ranking factors that search engines rely on to determine how a page performs in search engine results. While we do not understand the exact ranking equations, multiple studies have been conducted to break down the most significant relevancy signals. If you have any confusion regarding the factors and want to know how it works then contact us.
In 2020, we understand that there is more value placed on high-quality websites than ever before. The top SEO ranking factors in 2020 to consider are:
Quality Content
Backlink Profiles
Content Freshness
Mobile Usability
Website Security
User Experience
Schema Markup
Like and Share our Facebook Page.