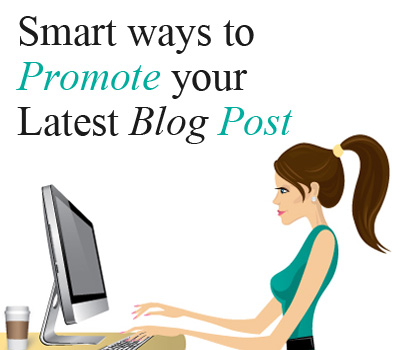 Writing the latest blog to gaining attention from the target audience from Google by blog post that is want everyone user, then here are some ways to promoting your content along multiple location. Else there many ways but here we discuss about only effective method to promote latest blog post. Below some technique that will help to you in increased website traffic, share & subscription, SEO, SMO comment etc.
1. Social media promotion – In the first step to promote the latest blog social media promotion play a vital role in it with Twitter, Facebook, Google+, Pinterest, LinkedIn, YouTube, Instagram & many more.
2. Blogger community – Blogger community is the direct way to connect with latest blog post platform. From this user can spread their content all across world along high PR as on Triberr, Biz blogging Buzz, Viral Content Buzz & many more.
3. Bookmark (Manual) – To promote your latest blog post through bookmark is very approachable because on these sites million of potential viewers actively search for the content spiffily, so simply it enhances the website performance of Google. Here top 5 site of bookmark to update your latest blog as Digg, Reddit, StumbleUpon, Scoop.it &Delicious.
4. Bookmark (Automated) – bookmark automated is just opposite of bookmark manual. It means in it there is direct auto option to submit your latest Blog Post. Here some top social bookmarking (automated) site as follows – Onlywire, Socialmarker, SocialADR etc.
5. Bookmark (WordPress plugins) – To make sure that your blog offer the ability to bookmark your post, for that many popular bookmark pugin sites are available along sharing button as Sociable, shareaholic, Nextscripts.
6. Guest post – this is the excellent way to promote your latest blog post or your site in the informative way.
7. Commenting – To create the strategic relation & connection it is the famous tool to promote your post. So these all are the building point to make your business brand.