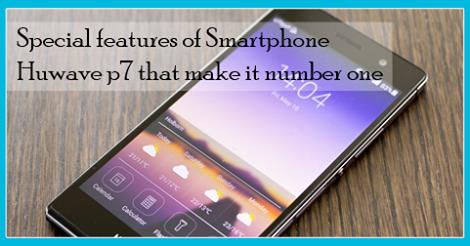 Recently Smartphone maker Huwave has launched a new Handset. Before this Company has launched Ascend p6 in market in which despite 4G LTE ultra fast connectivity and easy navigation features are given. Huwave p7 is launched in 24,000 rupee in which 5 inch high definition screen of full touch, 8 MP fronts Camera and 13 MP rear Camera is given. Expect this latest 2.3 UI Camera is also given which makes It more user friendly. This time Huwave P7 is one of the most famous slim Smartphone in market. Strong Body
in Huwave Ascend P7 both side in front and rear Gorilla glass protection is given. In this format not only it looks like sleek but also 7 layer speen effect also given which makes it better in design format.
Display
in ascend P7 5 inch FHD touch screen is given which supports 1920*1080 resolution support. In screen 445 inch support is also given. The sides that are given in front are very slim and different other button is not given. On 441 pixels quality of inch provides super sharp image.
User experience
in huwave ascend p7 for easy interface emotion 2.3 is also given that provides you customrise lock and home screen option.  Expect them permission manager, notification management, power saving mode and harassment filter like option is also given.
Processor power
in handset quad core with 1.8 giga hertz processor 2 GB RAM and high silicon kiran 910 T chip set is given. It work on 4.4 kitkat android and memory card is of 16 GB that can be expended till 32 GB.
Camera
in Huwave P7 fourth generation BSI sensor is given and with it low light setting, Image signal processor, Image Smartphone 2.0 software and 13 MP camera is given that gives excellent images in night also.