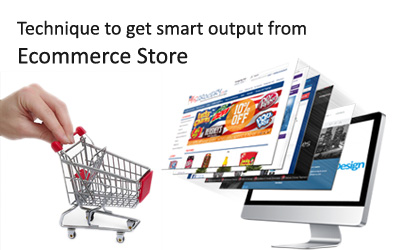 Ecommerce give the exiting opportunity to everyone that's why every people wish to connect with the Ecommerce store. The best part of Ecommerce store is that here any person can simply find product or service according to their requirement. But when you started your own Ecommerce store then you confused that for better output from your own Ecommerce store. So here are some techniques that will give you better output from Ecommerce store –
• The first technique is that you start your Ecommerce store with the daily usage product because it is the smartest way to connect with customer
• See the communication of your side executive with client & see profit margin on product because low margin product not fruitful for you
• Give the alternative option to the client in your Ecommerce store
• Do the proper marketing of your Ecommerce store by different – different mode as social media, online, SEO, Content marketing, Email marketing, Paid advertisement, canopy & many more
• Giving the best offer to the client time to time because it increase the curiosity in the client mind & make the long term relationship.