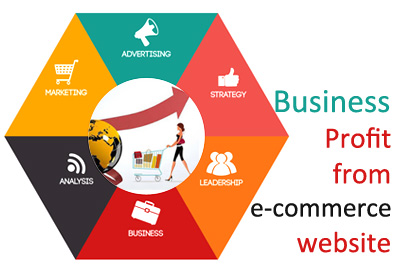 Make the website dynamic is the present market because now user want to save their and want to invest this time into some positive areas.  Thus some factor makes your e-commerce website creative and more searchable.
The first factor is add advanced and more products in their e-commerce website.
The second factor is providing the safe and secure area to the user at the time sharing their person data with you on website.
The third most important factor is never show fake price of product means that give the trustable platform to client towards you.
The fourth factor is to improve profit is promote their website by many popular online and offline mode.
The fifth factor is always an experienced management team is required to handle the e-commerce website.
The sixth factor is to attract the user that never delays in the delivery of product to user because delay delivery of product creates the dissatisfaction criteria among the user.
Tips to improve business profit from e-commerce website