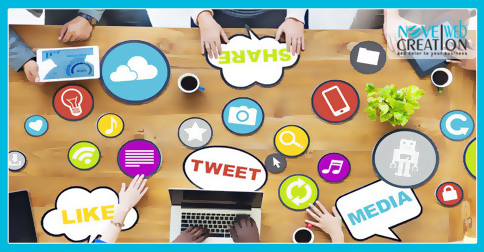 Are you looking to start up a small business?  Are you concern to promote your business? Do you want to spread in the whole world?  Then you don't need to concern anything. We have several brilliant ways to promote your business via social media. 
Today's in the tech world, Social media is the way you can jump your business on elevation. Today's utmost business actively on social media and they are growing super fast. Only a rest of aren't, they claim that they don't have adequate resource and some have thought that they need to active on social media more that's why their business are away from social media.
But if you want to promote your small business in no time then good thing is that you can promote via social media, it is every simple you only need to know a social insider. So let begin.
Correlate with experienced business:-
Social media is a world of relationship.  However, it takes a time to connect and gain experience, spread business on social media, for that also you need to comment on Facebook and establish your professional link Din network.  You might think how I will manage time, and then you no worries, just create a content associate with your business and schedule it.  Give only 15-30 minutes to respond to queries.
Frame a Credible Presence
Framing an authentic reputation on social media, however, it complicated but it not impossible.  Because you are running a small business, you don't need to more follower and you just need to focus on the right/quality audience in your area.
Now presence your stuff and produce online, you can hire a designer who can create a website for you where you can put images related to your produce, because of an audience can visit your site, a right audience can get stuff from there.
Time and Money
For small business time is money, so when you come on the Facebook you need to focus on that why you come here because your mind will be distracted by your friend's funny post.  To make money you can use Facebook ads, which is a great way to promote business with budget friendly.
Engage with a potential client
On social media, you will get more folk to engage with your business but you need to focus on the potential client rather than just anyone.
You can use Geo tagging for promoting your business. When people check in at your business, it will free advertising for you since all of their connection will see this notification.  So start to promote your small business via social media and growing- up.