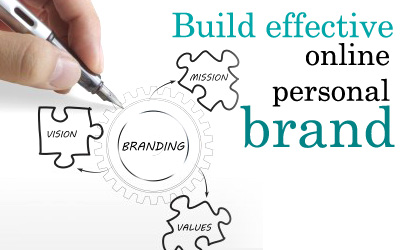 For business professional build the online personal brand is necessary, so to build meaningful connection is the important part of it. But how make the powerful  & visible in the identifiable identity is the disusing  subject of today for the business profit here are some quick tips of online personal branding –
First represent your website properly in the sequential manner & add in your website that what client want from your side. Also add proper information about your services, contact detail etc.
In present time social media platform are very popular to for online personal brand so show the active online presence on it. By the tagging image, text, video, audio about your services is the best mode to spread your services.
By the email marketing with proper prospectus is also best mode of online personal branding.
For your website betterment as well as connectivity content marketing is valuable for business brand and remove the doubt of client.