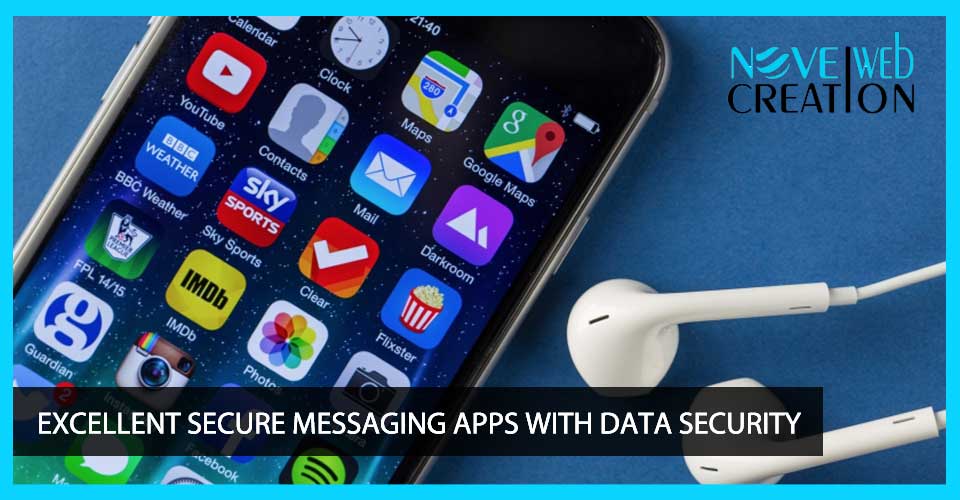 Today's the development of the technology has also developed communication. There are lots of new apps which provide faster communication, but nowadays, faster and easier communication isn't enough things because privacy also matter but today's new apps have privacy problems, so you need to choose the apps very carefully. Their cyber crime is increasing day by day and a few of apps are not equipped to deal with the threats and can't keep secure communication then it's not a good option for you, so here are some of the excellent and data security app is suggested:-
1 chat secure: – This is one of the highly secure messaging apps. It keeps all the messages secure and safe by using a private encryption key. This app offers you its own server where you can connect your private message with this; either you can connect with Google account. To connect with their own server you no need to provide your personal details.
2. Signal: – This is also one of the secure messaging apps which are available for iOS devices as well as Android devices. One thing is good with this app is that it free of cost along with this messaging app not only secure message, in fact, it also calls secure. You do not need to connect your account with address books to make all communication and calls secure because it provides automatically syncs.
3. Telegram: – This app is available for iOS, windows, and Android phones. It provides end to end encryption; you can also delete a message after a certain time limits.  You can also create groups chats, no limits of groups chat, in essence, you can add many people in a group chat. If you don't want to secure the message then you can also get overcome from them.
4. Wicker: – This is also a popular secure messaging app you can enjoy your private communication without a crack.  This app has a feature of creating more than one group and keep apart and secure message. You can easily share photos and Video along with the voice messages.
5. Private: – you can use this app to keep your private conversation and professional conversation as well. This app provides an option of sharing photo video and videos calls with privacy. So you don't have to   worry about collection of private messages.