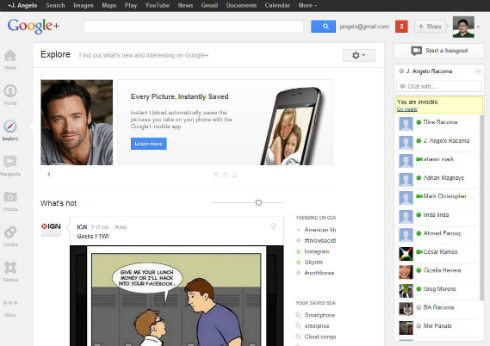 In present time user always expect that he or she get updated news or information of world, categories wise at single place in hectic schedule. So Google+ decided to promote the new additional feature of it by the name of hot features.
With the help of newly designed explore layout the hot feature will be included in it. This new explore hot feature is to be shown in Google+ account on the top of homepage. In this there is also sub part is divided according to the field topic as sports, world news, religious, sport etc. All features are to design with the user in mind & all topic deliver advance information all over the world. With the reshare option user can again share to the informative post.
Making the card option is also listed in the new Google+ hot features. To maintain the post a new section is provided to the user, So simply Google+ updation for the user is very supportive, favorable & useful.