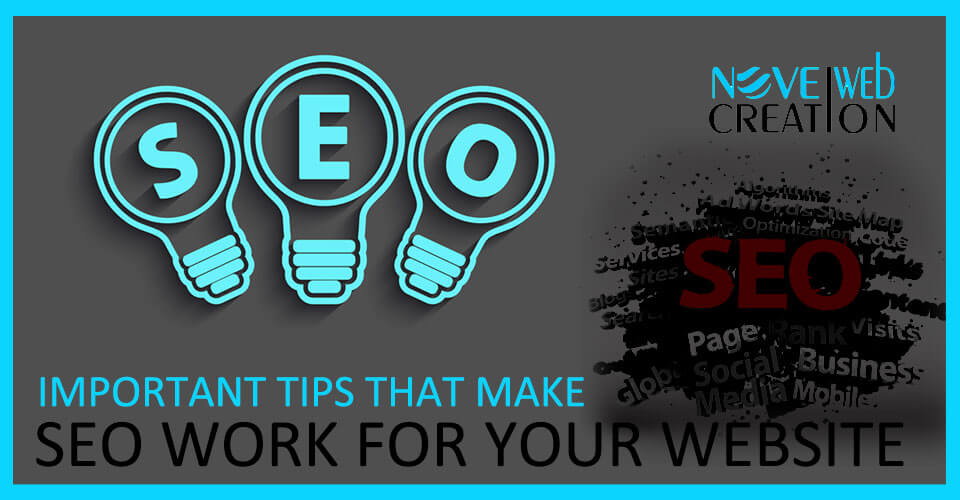 SEO is a little world to hear but in reality, this small 3 character word contains a big meaning which matters a lot for each organization to increase profitability ratio. SEO (Search Engine optimization) .
Here we are giving you few of interesting and important tips which will help you to optimize your whole site for the search engine so read carefully and applies these for your site.
Chose one most important topic for your or make the website about one thin only so by that a client a reaches at exact what he is searching for.
Use that one most important keyword everywhere on which you are site is based, everywhere is mean to be in a description, main title or taglines, page title, page content and blog categories.
Use internal page linking, many of content management system automatically do this but many of having to do this by intentionally, so if you are the one of them, then you should link your most pages with directly from your homepage.
Don't use permalink structure for identifying the pages. Because it doesn't look good and it's bad for SEO. Instead of permalink structure use a URL structure that includes text and if you use keywords then it will be most beneficial.
Loading time is very important so get rid of any non-compulsory elements that Drop below your site.  Elements can be like too big pictures, videos, unnecessary plugin and music files etc.
Link your website to other websites which having relevant content and matter. For doing this you can do include a link list, blogroll and resource page.
A website which has dynamic content often rank higher rather than a static content so a cause of that update you site frequently.
Start connecting and linking with other's website because by doing this you can earn more traffic on your site and get a high rank, for doing this you can start guest posting on other's blog or website.
Write like a human not like a robot. Many of the time it happens that just for show off or just showing the excellence power content writer uses the very typical world and terms which are not understandable for everyone.  Write good stuff but with as well as keep in mind about your visitors.