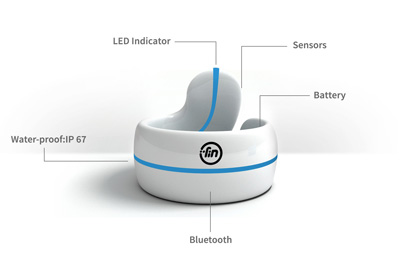 In present world people becoming so much busy, even they don't have time to give the proficient interested subject. So Fin prepared a new wearable gesture based gadget to everyone & that can control most usable three devices as Smartphone, car radio &TV.
The working criterion of this gadget is worn on the thumb and after that user can control any device as like Bluetooth. Fin also announces five programmes gestures that are able to custom according to device.
The main vision of this device is removing the interaction gap by allowing users to quickly interact with these devices. According to Fin chairman this gadget above the expectation of user because it can control the volume of television, without touching the phone user can dial the number by the visual impaired based method.
After one time charging this device can hold 8 hours & fin announce to release it in September along five different colors. Also company plan to forward a software development kit to make own app & market retail price will be of this gadget $US120.