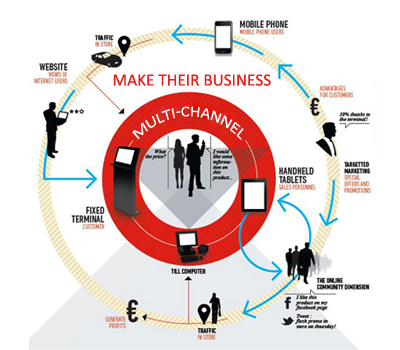 If you use multiple platforms to define your services in the market then you can be a multi – talented identity in the market.  The basic meaning of multi – channel business means how many ways you use to define the business. So to spread their business simply some key points are described here –
Analytic research, enterprise resource management, customer relationship management & social media management these are four magical factor of present market.
If you really want to upgrade their business panel then mix panel to achieve the vision is must and compulsory.
This is the common term in business that customer is the god of your revenue so business management says that pre and post satisfaction is required because if you do according to it after that you can make long relationship with client or customer otherwise not.
A sales team is prefect option to reduce the burden of query. As we know that social media is very popular online tool. So through social media platform you can instantly forward any message to all segment customers.