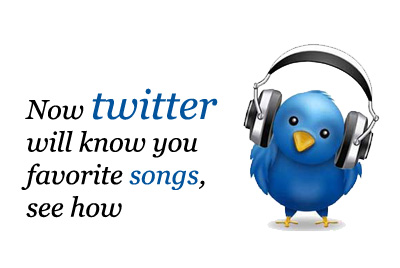 Now to bring their ideas to worldwide the world famous social networking site is now coming in the fore of the new form.  Now twitter which limit you for 140 characters to express your thoughts is now launching its new feature to listen to favorite songs. On twitter you can play your podcast, audio clips, music on your or anyone's timeline.
This facility would be available on Mobile devices
This facility would be available on twitter stream or mobile devices. Twitter informed with blog post that world's mostly topmost and effective musician and Media producer are sharing his audio content for before.
You will find a new experience
This new feature will experience you of listening to music directly on twitter. This feature will work on twitter audio card and will be available for android and IOS al the devices.
Browse and listen to songs along with twitter
Now you can tweet and listen to favorite songs together. Although twitter has tied up with barlin based Company soundcloud which is a audio streaming service as a partner.
According to twitter expected followers to grow in future
Some organizations that are connected with soundcloud are BBC world service, white house, David gatta are coldplay. Twitter said that it is like test run of audio card feature thereby billions of followers could provide better services.