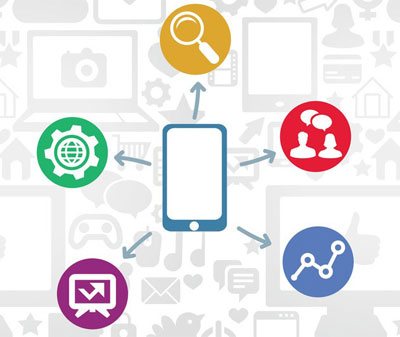 To enhance any business many tools that play important role, here are 6 points which improve your business profit as well as goodwill in the market. So take a tour to know that how you can does simply effective mobile marketing for business.
Responsive design – According to current scenario it is not necessary that user always open your website on the desktop because now as concern to time saving user prefer Smartphone. So it is must to maintain your same presence in the marketing a responsive design for Smartphone user also.
QR code – If you want to online presence in the market then QR code set is beneficial for you. This is quick way to reach your message to customer in the form of special event announcement, fast receiving coupon system & newsletter for sustainable connectivity with customer.
Facebook Mobile Ads –  Facebook in present time have major part to gain the business lead from the market & mostly user active from Smartphone not from desktop, so to promote your business mobile website give you better response. Else free app facility & updated news about your business from email to the client or customer is made your business better.