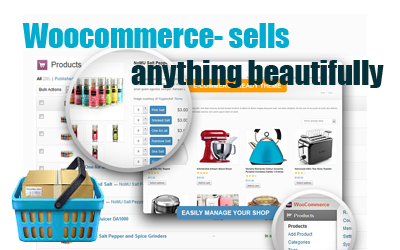 Woocommerce is an open source plug-in ecommerce for WordPress is emerging technology that has become so popular greatly among retain traders.  Almost million users have adopted this service to get comfort of sales. Everyone can use this plug-in to make sales figures ease and no reason is there if you do not use this service. There effective and efficient services increase the usability of Woocommerce manifold. Customers with this woocommerce plug-in extension can opt date of product delivery according to their choice.
Product details customizer
Everyone wants to increase their business with the help of websites via online. woocommerce plug-in service is devised by the James koster, who is one of the inventor of woocommerce plug-in and manage the product details page for you that is why you can easily as you wish can manage products. With this plug-in you can hide your essential information related to product like report of up- down in sell, related product detail.
Woocommerce smart sales badge
Sale badge extension can help you in sell of product and you can also inform you customers about the saving that they will get on purchase of the product.
Amazon payments advanced
Payment gateways that are integrated in your ecommerce have never been easy. With the help of Amazon payments advanced extension you can establish seamless integration between your store and Amazon credit card processing service.