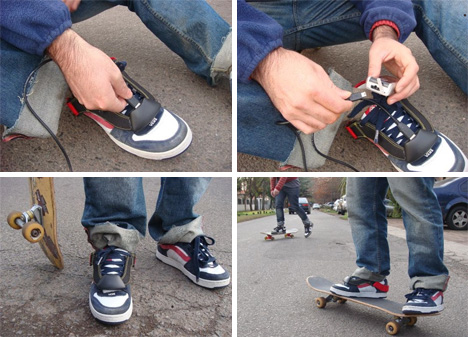 This is the new invention of technology that now when you walking from the shoes you can charge your mobile phone. This invention is created by a class 12th Indian student hailing from Nainital, Rajesh Adhikari.
In the process of it the charger works on ingenious spring and dynamo mechanism which is connected via simple cable when you walk.
The mechanism of charging is when you each time your foot will be lift that time the spring on the underside will be stretched & flexible. In second when you apply the pressure it starts to play. The process of generation of energy in it based upon providing enough juice to light up a small room. So with the process of it your phone will be charged simply in less time.