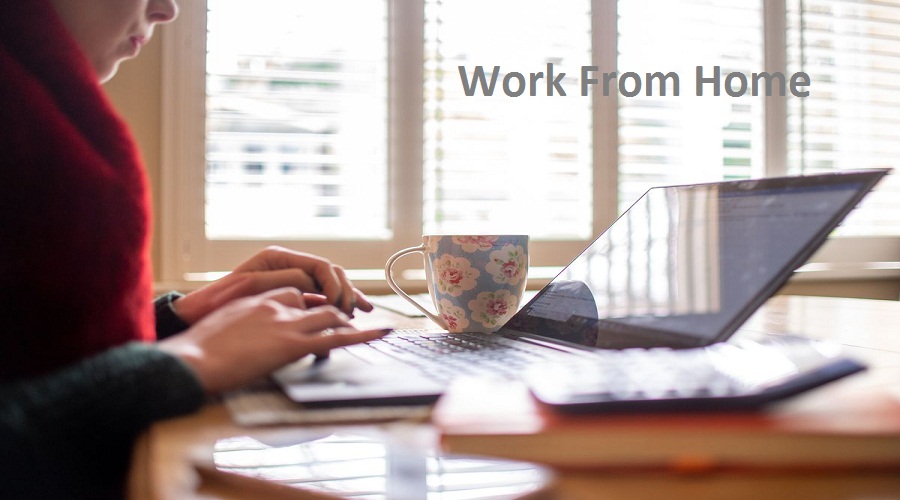 This is the time when everyone is talking about precautions and taking also. The most important things are the social distancing amid the COVID-19 pandemic. Nowadays working from home is now popular than ever. So we are lucky for the technology that enables us to be able to continue our work and it just is as productive as ever without having to leave our homes for going to work.
There are several people who are newly working from home and are looking for tips on how to adjust it and be as effective and productive as possible. So get points here.
Set up your workspace
This is the first and most important step when you are getting yourself ready to work from home is to find an area of your home designated to be your workspace.  So identically it could be a spare bedroom or space in your home you turn into a home office. So it is not easy that everyone is going to have the extra space or resources. If you have an extra desk you seat up with your computer and office supplies and that's okay too. If you treat your workspace like you work your desk at work you will find it easier for you to focus and immerse yourself in your work.
Stick to a Schedule
Second another thing is to keep you focused when you are working from home is to stick to a schedule. You may want to take advantage of the extra time you have from not commuting and roll out of bed at 8:55 and be online by 9. At that time you should recommend sticking to whatever morning routine you would usually have and getting out of your pajamas and getting ready for the day.
So you include taking the breaks for the meals. As well as you should get up and walking around when you can. You should also limit your screen time and background noise.  Do not start checking the social media every 5 minutes or blasting the TV in the background. Because there are several people who think that they do not have the rest of the team around them so they do so. The more you try to keep a similar routine that you had in an office environment, the more successful you will be.
Like and Share our Facebook Page.